Our commitment to innovation and the pursuit of excellence enable us to cater to diverse chemical and material development needs. From small- to large-scale synthesis, purification, and separation techniques, our state-of-the-art facilities empower us to deliver exceptional solutions to our clients.
Specialized laboratories and suites
R&D lab
State-of-the-art facilities for synthetic route development and optimization under ISO 9001:2015.
Kilo lab
Fully-equipped scale-up suites for process development and small-scale manufacturing.
Pilot plant
Scaling up processes and production, including equipment and reactors for various reaction types and volumes.
Class 6 cleanroom
Controlled environment for new material development and prototyping, ensuring quality and reduced contamination risks under ISO 13485:2016.
Analytical lab
State-of-the-art analytical instrumentation for the full characterization and release of both small molecules and polymers.
Small-scale technical capabilities
Equipped with a range of advanced equipment and tools, our small-scale technical capabilities enable efficient synthetic route development, optimization and early process development.
12-foot fume hoods (25 units)

Air-free Schlenk suites with vacuum lines and glove boxes

Hydrogenation capabilities (1L, 2L)

Rotary evaporators: 2 L and 22 L (16 and 4 units)

Parallel organic synthesizers (Mettler Toledo 24-position)

Biotage microwave synthesizers: eight and sixty-position units

Radley reaction carousels (3 units) for parallel synthesis
Combi-flash systems 200 ml/min (12 units)
Thin-film and fractional distillation capabilities
UV-curing chamber
22 L reactors (12 units)
Ozone generators (3 units)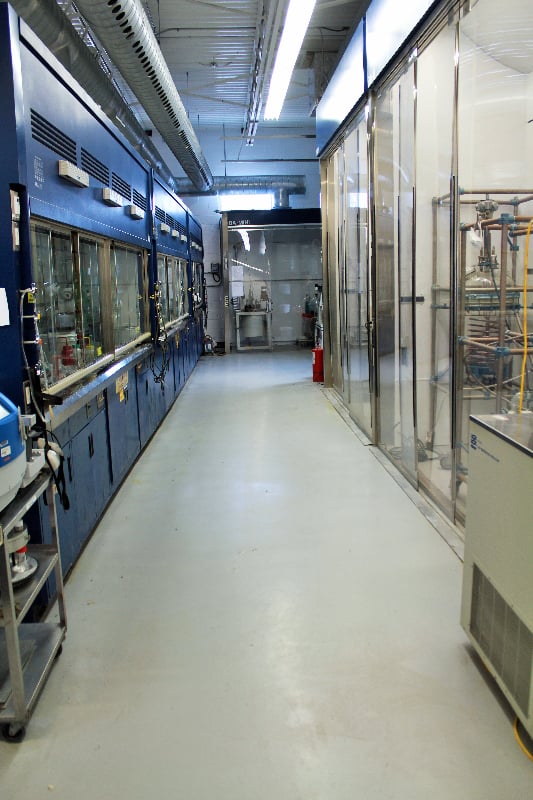 Large-scale process and capabilities
10 L custom hydrogenation unit

15 L reactor (3 units)

22 L reactors (12 units)

30 L jacketed reactors (2 units)

50 L jacketed reactor (2 units)

50 L reactor with distillation set-up

80 L reactor
100 L jacketed reactor
15 Kw Huber temperature control units (-80 to 200 °C) (6 units)
Jacketed GL Nutsche filters (30, 80L)
12-foot walk-in fume hoods (3 units)
Large-scale biotage column chromatography (5 Kg)
Teledyne ISCO torrent (750 ml/min) with dual UV-detector (2 units)
DSC (Differential Scanning Calorimeter) for thermal analysis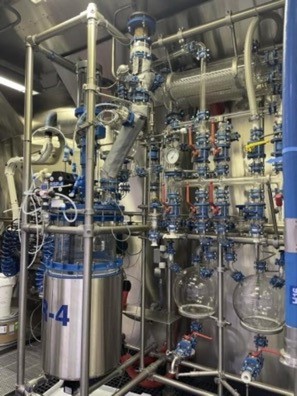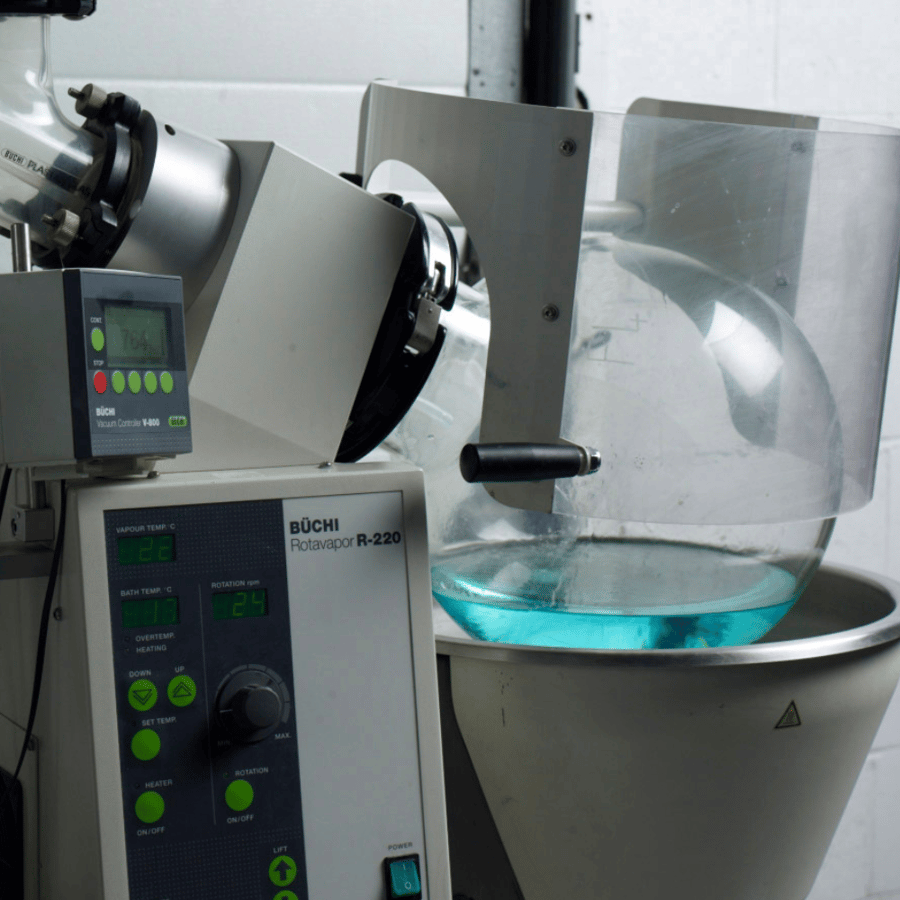 370 L reactors (3 units)

600 L jacketed glass-lined reactor

200 L stainless steel reactor

38 Kw temperature control units (2 units) (-25 to 200 °C)

38 Kw temperature control unit (-85 to 150 °C)

8 Kw temperature control units (2 units) (-25 to 200 °C)

24 Kw hot oil heaters (2 units) (up to 260 °C)
Dry vacuum distillation pumps (6 units)
400 L glass-lined filter dryer, Nutsche filters
400 L Hastelloy reactors being sourced
DSC (Differential Scanning Calorimeter) for thermal analysis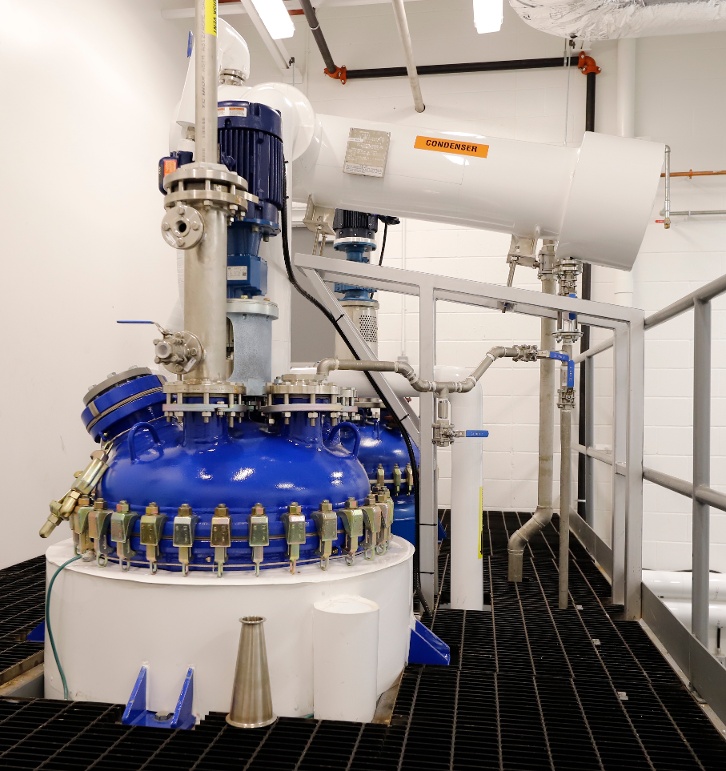 Class 6 cleanroom facilities and advanced equipment
Instron machines with varying load cells (50-300 N and 5000 N) for mechanical testing and analysis

Microfluidizer (LM20) and Malvern Zetasizer (particle size analysis) for emulsions and nano-emulsions

High-precision thermal and UV 3D printers for the fabrication of customized medical devices

DSC (Differential Scanning Calorimeter) for thermal analysis

Thermal autoclave and UV sterilizer for sterilization needs

Glove boxes with inert gas and pump systems for working in controlled environments

Programmable spin coaters, plasma surface coater, and UV and LED-curing chambers (6 units) for thin film and surface coating applications
Stereo high-resolution microscopes (6 units) with digital monitors for detailed visual inspections
Lensmeters and Optimec for precise lens measurements
Incubator shakers for controlled sample incubation
Thin-film applicator, thermal cure vacuum ovens, ultrasonic welders, and hot embossers for specialized fabrication techniques
Method development and method transfer

Structural elucidation

Reference standard qualification

Stability studies: accelerated, RT, and -20 °C

Final product, intermediates, and raw materials testing

Routine sample analysis via HPLC (9, DAD, VW, PDA, RI, CAD), LCMS (3), GC, GCMS, NMR, DSC, UV-VIS, and FT-IR/ATR

400 MHz Bruker NMR
Residual solvent analysis
Preliminary polymorph and salt screening
Stability/aging studies: climate-controlled chamber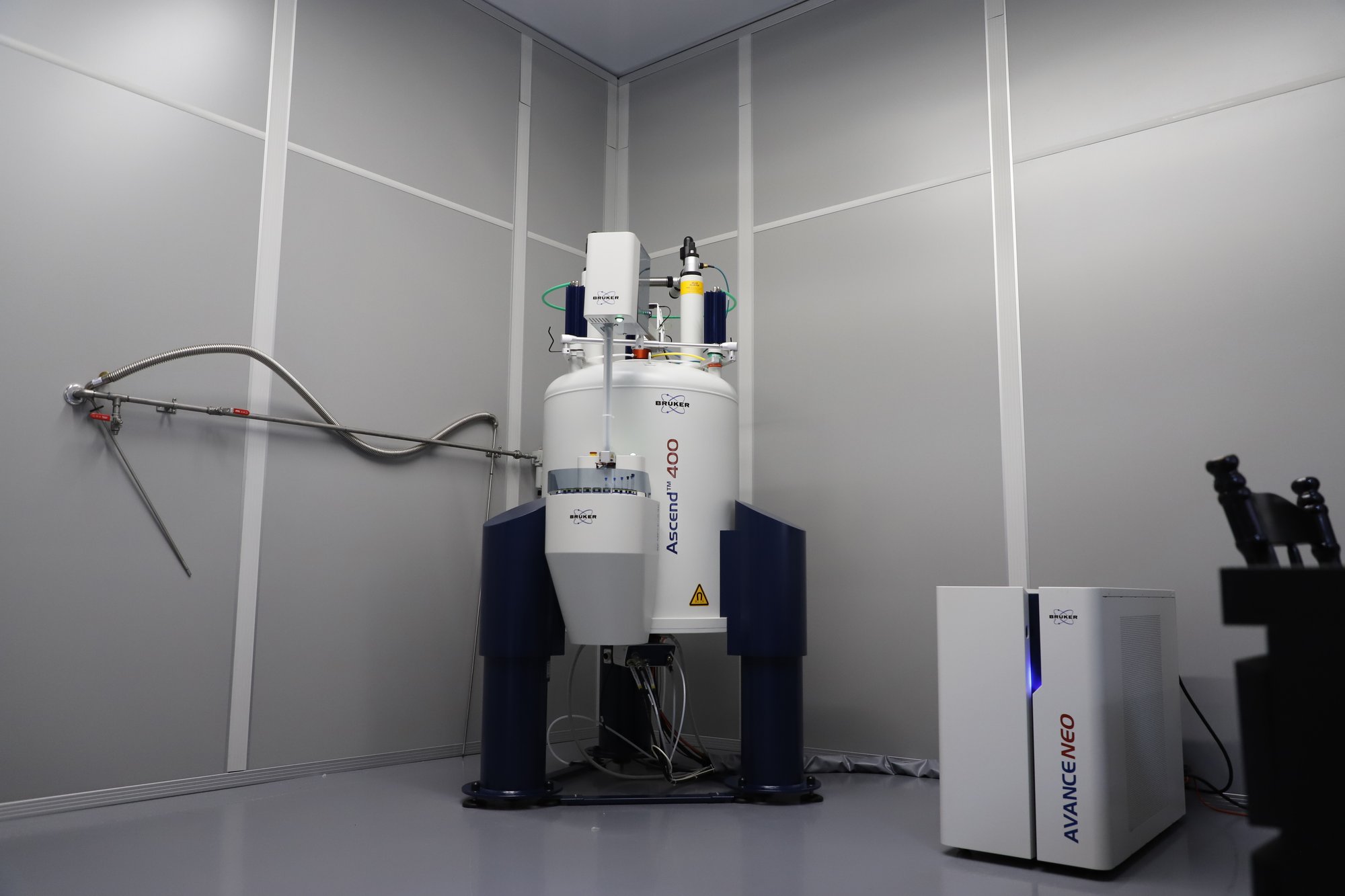 Why GL CHEMTEC?
As an independent, founder-led life sciences company, GL CHEMTEC is passionate about your success and committed to solving your most complex chemistry challenges. We are fast and flexible, and our collaborative partnership approach means that we scale and adapt according to your needs.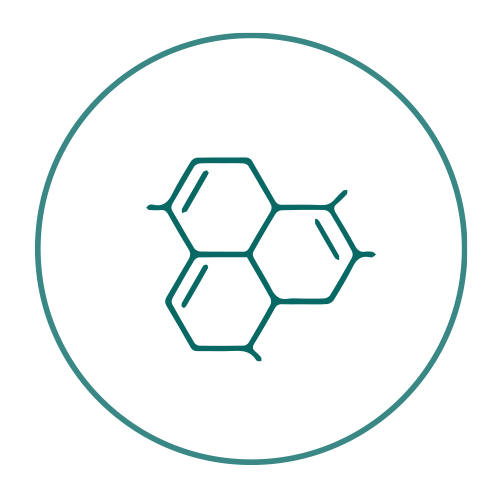 A next-level API partner
offering a unique combination of small molecule and polymer expertise.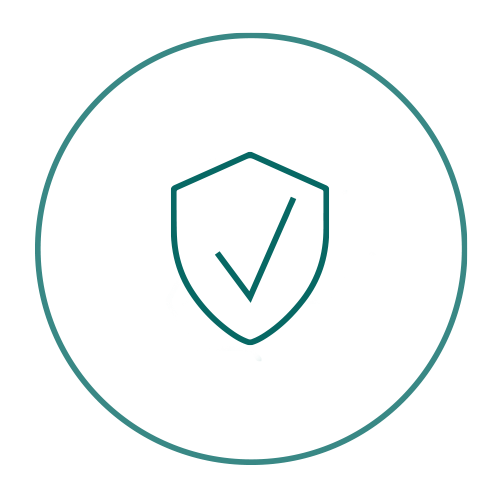 Tackle complex chemistry challenges
with our deep expertise in small molecule chemistry and tailored polymers, and a collaborative approach.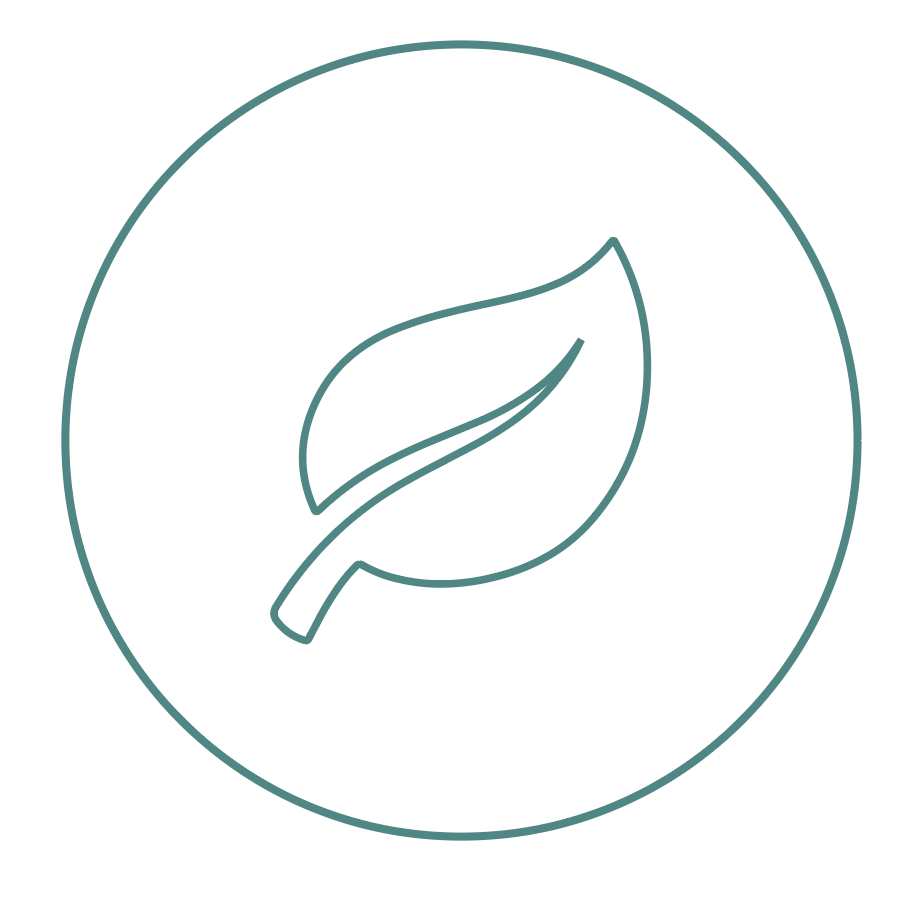 Drive innovation with a green chemistry mindset
committed to sustainability and green chemistry best practices.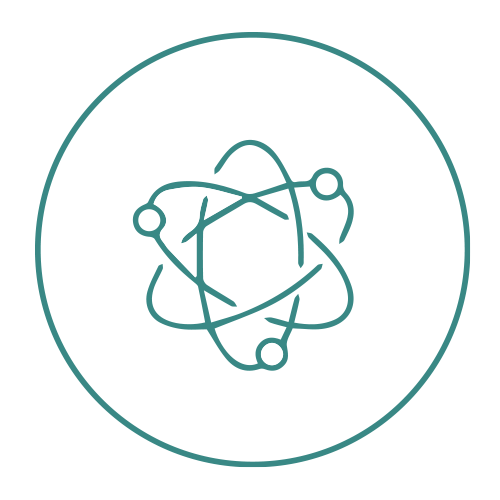 Accelerate early-stage API development and innovative drug delivery solutions
with seamless continuity from R&D to manufacturing.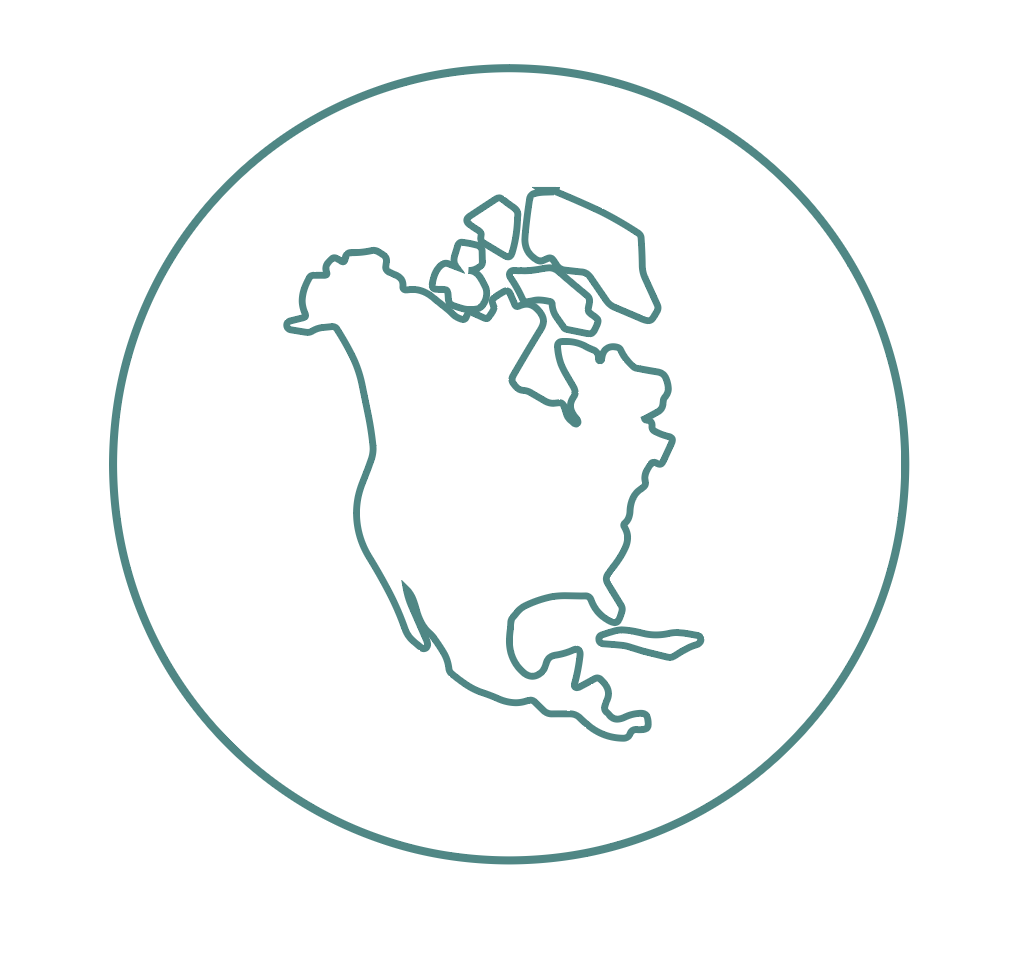 North American location and security of supply
offering an alternative to traditional supply chains and overseas partners.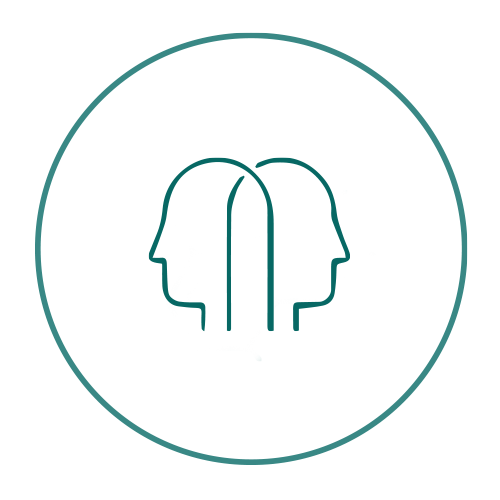 Highly customer-centric culture
reflected by our 22 years of success in life sciences, delivering innovative solutions with unrivalled speed, agility, and passion.
Awards
Bell Mid-Sized Business of the Year
2017
Canadian Business Review Board Best Business Award
2021, 2022, 2023, 2024
Winner Magazine - Outstanding Canadian Business
2023
Outstanding Business in Customer Satisfaction, Business Leadership, Outstanding Service, Strong Vision




ISO Certifications
ISO 13485:2016 – Medical Device & Early Clinical Studies
ISO 9001:2015 – A Commitment to Quality and Traceability