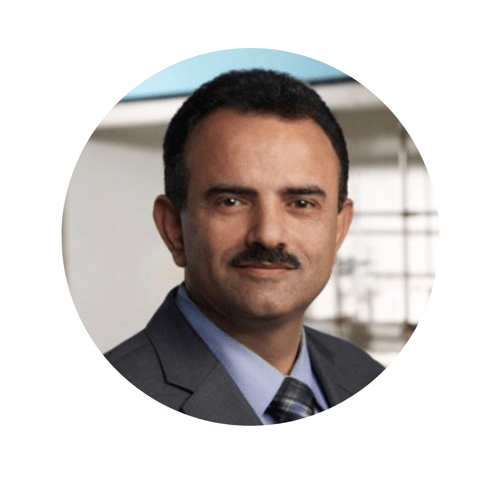 Gamil Alhakimi, Ph.D., MBA

Chief Executive Officer
Dr. Gamil Alhakimi, the CEO and Co-Founder of GL CHEMTEC, is a distinguished leader with over 27 years of industry experience, notable for his commitment to innovation and operational excellence. Gamil's academic background includes a M.Sc. degree in Organic Chemistry from the Technical University of Merseburg, Germany, and a Ph.D. in Organic Polymer Chemistry, which he earned with the highest honors (summa cum laude) from Friedrich-Schiller University in Jena, Germany.
A passionate innovator, Gamil has numerous scientific publications and patents to his name. He is also a firm believer in the power of education and self-improvement, which led him to pursue an MBA from Wilfrid Laurier University in Ontario, Canada, thereby merging his scientific knowledge with a solid understanding of business principles.
Gamil's rich professional journey spans across various leadership roles, including managing a large research group at Ras Lanuf Oil & Gas Processing Company and serving as a Reverse Engineering and Product Development Specialist at Petro-Canada Lubricants in Oakville, Ontario. His expertise and insight significantly shape GL CHEMTEC's approach to research, development, and partnerships.
Fluent in three languages, Gamil brings a multicultural perspective to GL CHEMTEC's operations, helping to build and maintain global partnerships.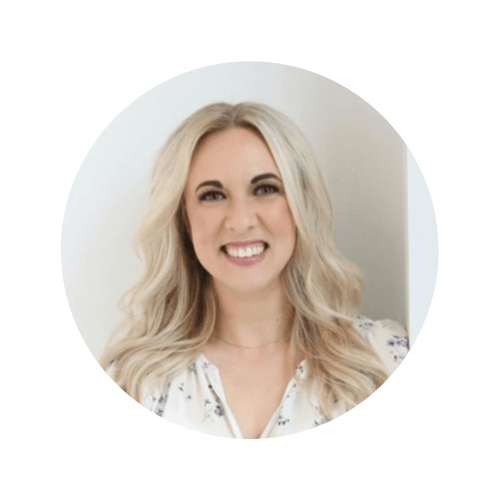 Lisa Studnicki Hunt, Ph. D.

Chief Operating Officer
Dr. Lisa Studnicki Hunt is the Chief Operating Officer (COO) and Co-Founder of GL CHEMTEC. Born in Montreal, Lisa embarked on her academic journey by obtaining a Degree in Natural Sciences from John Abbott College. She then pursued her Bachelor of Science (Honours B.Sc., 2000) with a minor in French and Master of Science (M.Sc., Chemistry, 2002) at the University of Toronto. Lisa went on to complete her Doctor of Philosophy in Organic Polymer Chemistry (Dr. Rer. Nat., 2006) at Friedrich-Schiller University in Jena, Germany. Lisa has several scientific publications and patents.
She earned her Professional Sales Designation from the Canadian Professional Sales Association (CPSA) in 2008 and pursued the E2-Entrepreneur's Edge course at Wilfrid Laurier University in 2009. She then attended Harvard Business School in 2015 under the guidance of renowned professor Clayton Christensen. She further expanded her business acumen by completing the "Marketing Innovation" course at the MIT Sloan School of Management in 2017.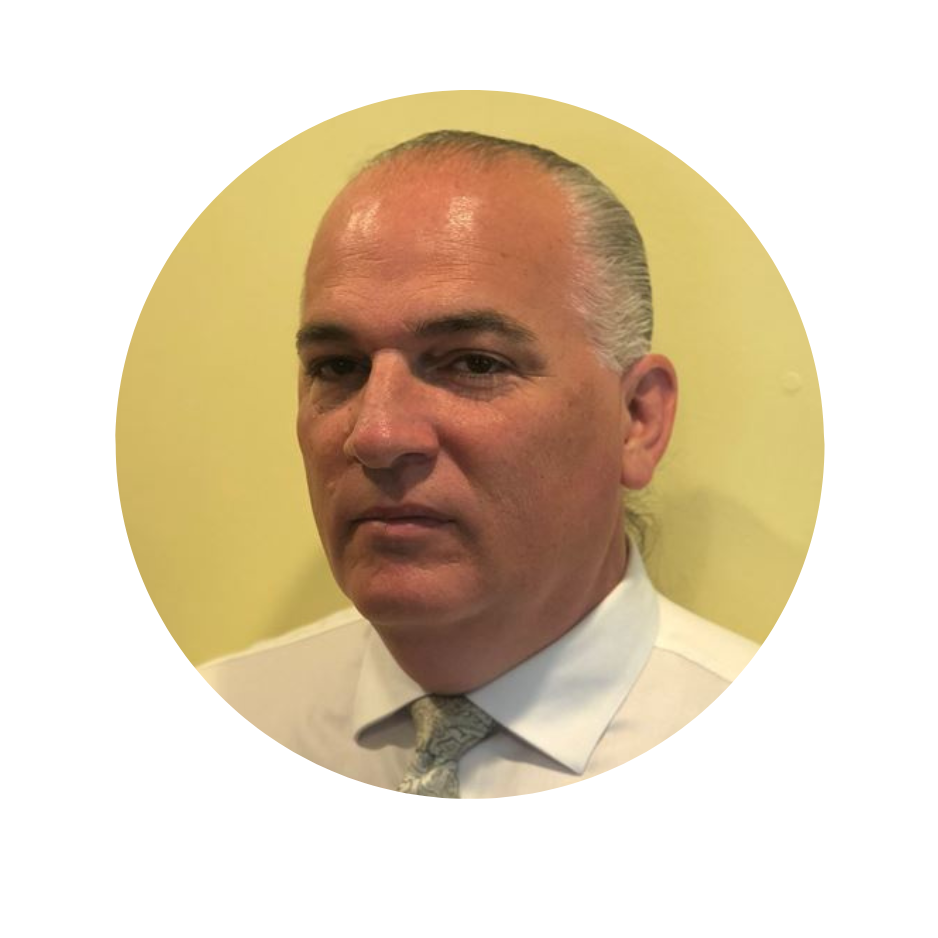 Sean Bradley, M.Sc.

VP Business Development
Sean Bradley is the Vice-President of Business Development at GL CHEMTEC. Sean obtained his Master of Science (M.Sc., 1992) from Loyola University in Chicago. He then went on to start his industrial career by joining Regis Technologies as their Director of Business Development. Following that, he moved to On Target Laboratories in 2011 and became their Director of CMC. Sean then joined Dottikon Exclusive Synthesis as the Head of Business Development for North America prior to joining GL CHEMTEC. Sean has expertise in both the non-GMP and GMP space.
Awards
Bell Mid-Sized Business of the Year
2017
Canadian Business Review Board Best Business Award
2021, 2022, 2023
Winner Magazine - Outstanding Canadian Business
2023
Outstanding Business in Customer Satisfaction, Business Leadership, Outstanding Service, Strong Vision




ISO Certifications
ISO 13485:2016 – Medical Device & Early Clinical Study Support
ISO 9001:2015 – A Commitment to Quality and Traceability